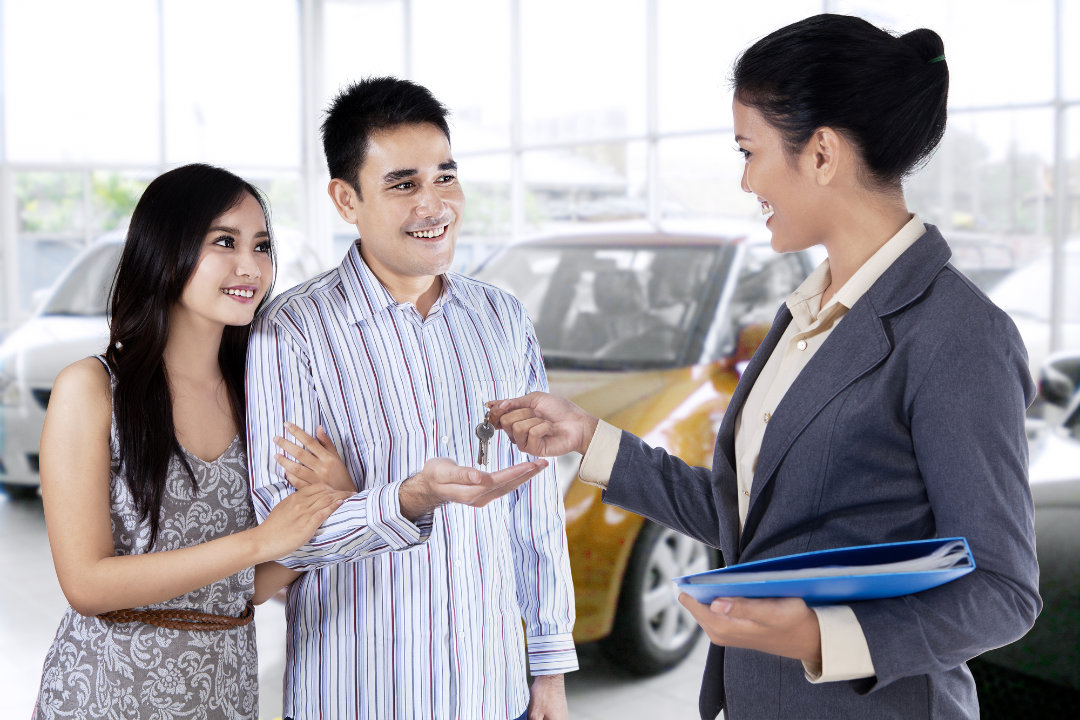 Purchasing a car in Singapore is fast becoming an uphill task. Yet with such purchase turning from an essential to a form of luxury, we count ourselves lucky here to have an extensive and reliable public transportation network to be able to travel from place to place easily.
However, having a car would be still more convenient as compared to taking public transportation. Furthermore, having a car will still be a necessity if you often find yourself traveling to places that are less accessible by public transport. Hence, this article wants to present to you 10 brand-new cars that you can purchase under 80K.
#1: Honda Jazz 1.3 Hatchback (S$72,999-S$74,999)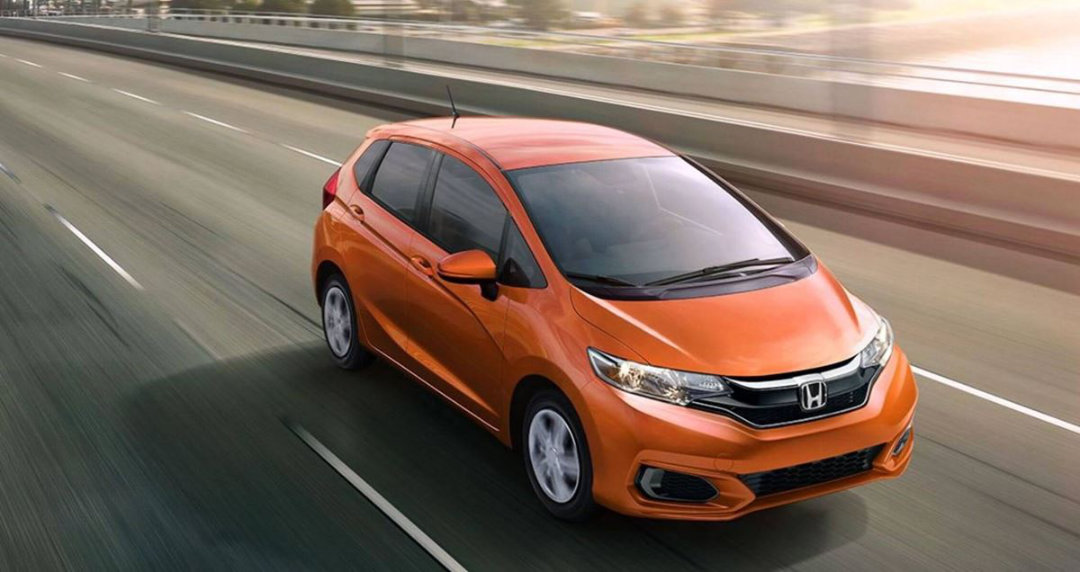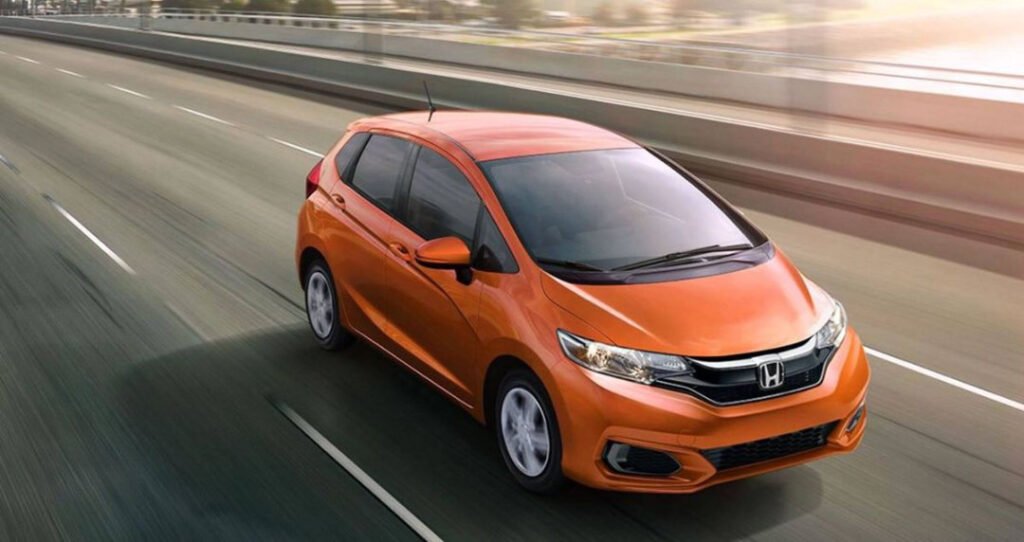 Source: Website
With its affordability and economical fuel consumption of 19.2km/l, the Honda Jazz is ideal for first-time drivers and car-owners alike. Comparing with other Japanese hatchbacks, it offers very luxurious space in the entire car. So luxurious to the point that a person who is 1.9m in height will not feel claustrophobic and have plenty of leg space sitting in the front or rear.
The Honda Jazz has a track record for its reliability and handling. The Jazz's lightweight steering wheel allows for an easy and comfortable drive and parking. You can be assured of proper after-sales support with a free upgrade to a 5-year unlimited mileage warranty.
For a more in-depth review of the Honda Jazz, do give this video a view.
#2: Mitsubishi Space Star (S$65,999)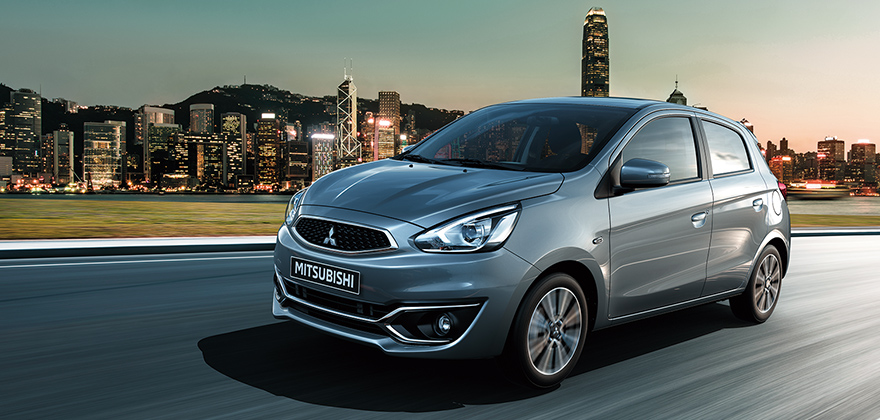 Source: Website
A compact hatchback that works well with your budget, the Mitsubishi Space Star may just be the car of your choice. It pushes out 78bhp and a torque of 100Nm with its 1.2-liter three-cylinder engine and has a good fuel consumption of 21.2km/l.
It offers warranty coverage of 5 years with unlimited mileage and an engine warranty coverage of 10 years with 200,000km mileage. This compact hatchback has a decent amount of space and is relatively comfortable for a pax of 4. Combined with its strong air-conditioning system, it allows for faster cooling of the car which is particularly useful for places with humid weather like Singapore.
It has a total of 6 SRS airbags that assures maximum safety for the driver and their passengers. With all these factors, the Mitsubishi Space Star is an ideal choice for families just starting out.
#3: Hyundai Accent (S$68,999)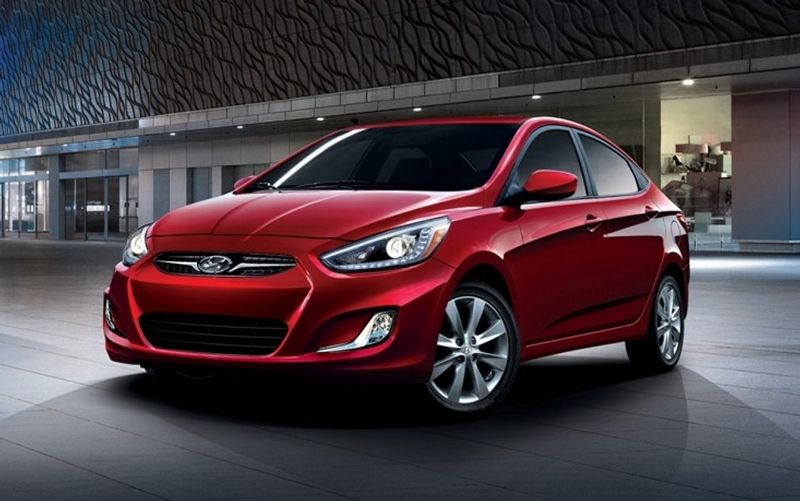 Source: Website
If you are looking for a car that is stylish in design topped up with a decent performance and good fuel economy, the Hyundai Accent is the answer for you.
Its interior is somewhat impressive with its control easily laid out. It is rather spacious that allows for plenty of room space in the front and good headspace in the rear. This will be ideal for a family of 5.
With a 1.4-liter engine, it delivers 99 bhp and 133Nm of torque. Its fuel consumption of 15.6km/l makes it an eco-friendly vehicle. Overall, the Hyundai Accent assures a smooth and quiet ride.
#4: Hyundai Avante 1.6 4DR Auto (S$75,999)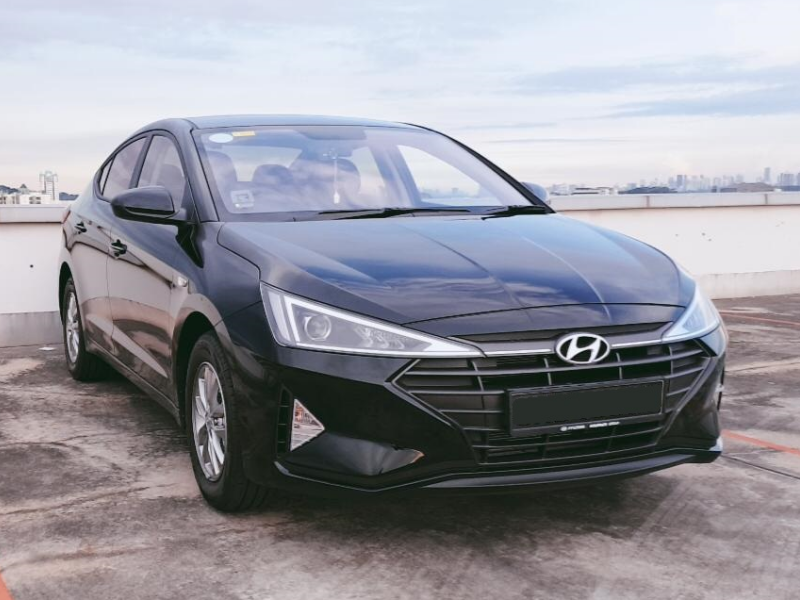 Source: Website
The Hyundai Avante makes a comeback with its wonderful features such as its triangular halogen headlights, sharper grille in the front and a newly refined interior that makes it well-priced in its class.
Its 1.6-liter engine gives a great performance of 126 bhp and 155Nm of torque. Fuel consumption stands at 14.9km/l which is rather economical.
Some of the Avante's other features include the wireless charging capability with a charging pad that is QI compatible, USB ports for charging purposes, a reverse camera and its ability for mobile connectivity via Apple CarPlay and Android Auto.
#5: Suzuki Swift (S$74,900-S$78,900)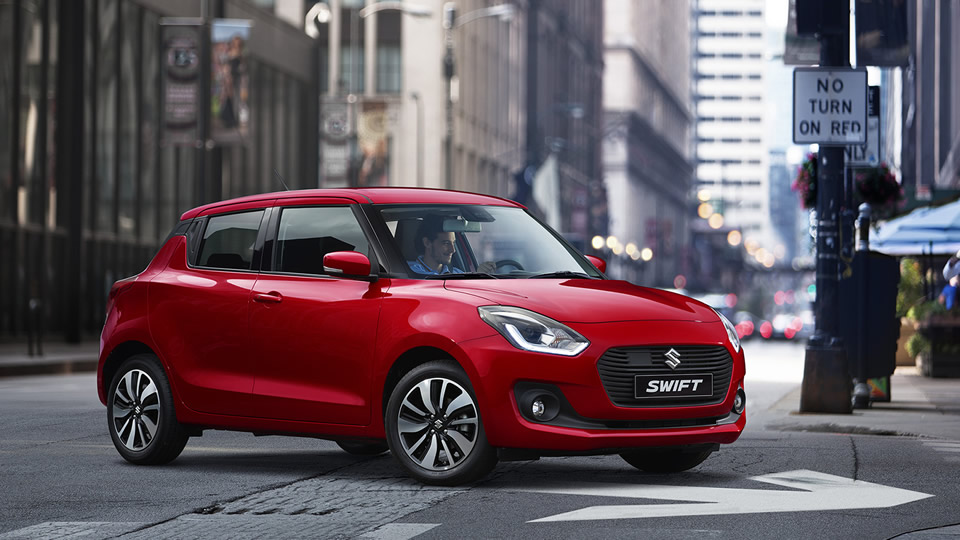 Source: Website
The Suzuki Swift has a perky 1-liter engine that churns out 109bhp and 160Nm of torque. With a fuel economy of 17.5km/l, you can be sure that you can save cost. The Suzuki Swift is well known for its excitable and eager handling which ensures a smooth turning even at high speed.
Purchasing the Swift comes with a 5-year unlimited mileage warranty, 1 year / 20,000km servicing or whichever that comes first. Other freebies given out include a free 12-month road tax and front in-car camera.
For an in-depth look at the Suzuki Swift, do feel free to give this video a view.
#6: Mitsubishi Attrage (S$63,999-S$65,999)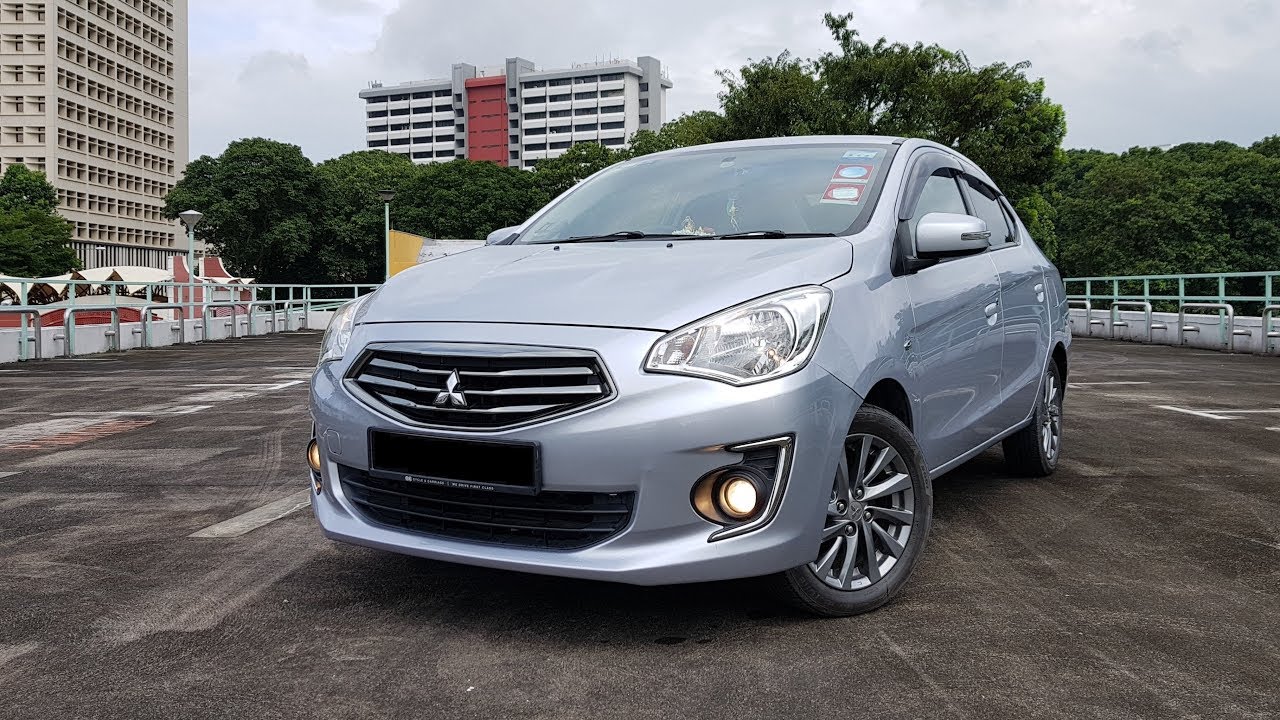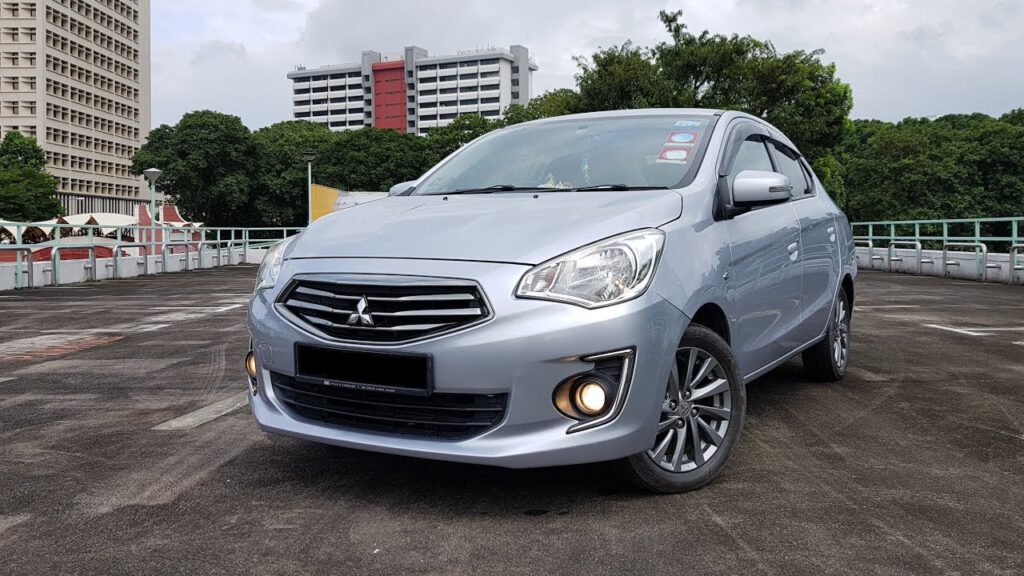 Source: Website
At the price range of $60,000, the Mitsubishi Attrage is a value for money and great for a family of 4. It has a pretty decent fuel economy of 20.4km/l, so it is rather fuel-efficient.
The Attrage's interior has a generous amount of space in the rear for 3 adults with sufficient leg and headroom. Front seats are easily adjustable and allow for clear visibility when driving. Speaking of driving, it has an impressive turning radius at 4,800mm, making it easy to negotiate through tight traffic and crowded parking areas.
While it is not as powerful when on expressways, it is an excellent choice for city dwellers.
Have a look at this video if you would like to have a better understanding of the Mitsubishi Attrage.
#7: Mazda 2 1.5L Hatchback 6AT Standard (S$79,888)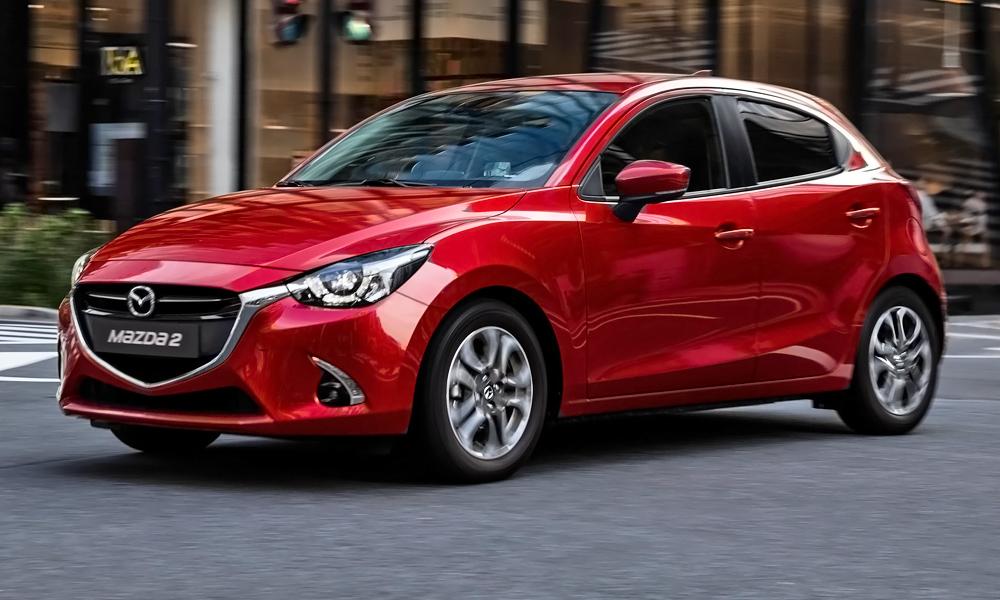 Source: Website
Mazda is well-known for its KODO design philosophy, the Mazda 2 is no exception. In its exterior, the signature chrome wing running under its grille has a sculptural and three-dimensional look.
Moving to its interior, the dashboard is minimally designed and has a continental look. The HUD has a sporty touch with its centralized speedometer and digital tachometer, which would make for an engaging drive. The Mazda 2 is slightly drawn back with less rear room and boot space.
Despite this, its 1.5-liter engine is capable of producing 114 bhp and 148Nm of torque. It consumes just 19.6km/l of fuel.
#8: Nissan Note (S$72,300-S$78,300)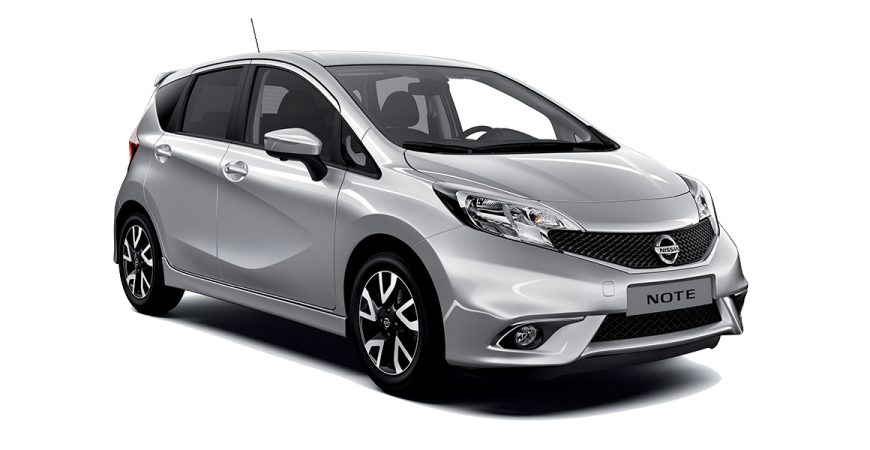 Source: Website
The Nissan Note has features that make it an excellent choice for young amateur drivers. It has a turning radius of a mere 5.2 meters. Parking is made a lot easier with its large windows and a rearview parking camera.
Its 1.2-liter engine pushes out 78 bhp and 106 Nm of torque. While less power and torque is pushed out, Nissan's Advanced Xtronic CVT has a seamless gear transmission that helps you to automatically select an appropriate amount of power and efficiency to power up your car. It has a fuel economy of 20km/l.
The Nissan Note has a very spacious front and rear legroom, making it a comfortable ride for all. On top of all, its safety features such as the Vehicle Dynamic Control (VDC), Electronic Brakeforce Distribution (EBD), Hill Start Assist (HSA), SRS airbags and Nissan's High-Strength Zone Body give you an added assurance.
You will also be happy to know that this compact hatchback will incur just $508/year of road tax. It has a 5-year unlimited mileage warranty and has low maintenance costs.
#9: Perodua Bezza (S$62,800-S$66,800)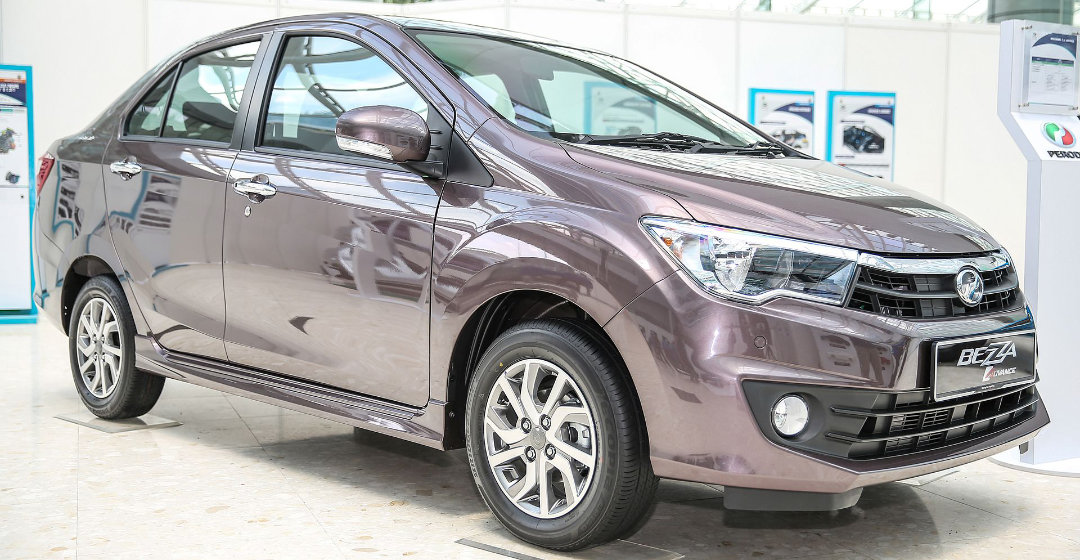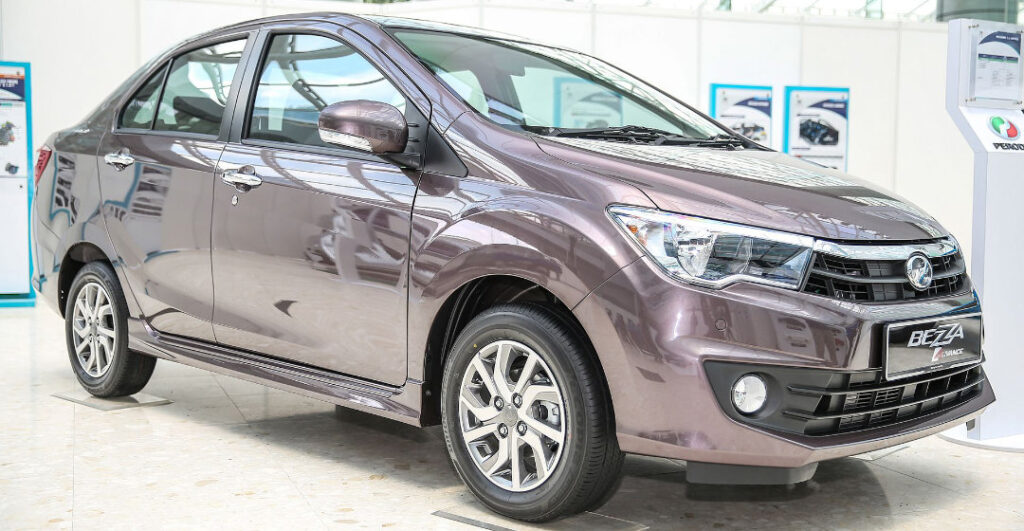 Source: Website
While Malaysian car brands are relatively small in the Singapore car market, the Perodua Bezza is one that can be put into your consideration. Its exterior design has a slight resemblance to the Mitsubishi Attrage. Despite its compact dimensions, it can easily accommodate 5 passengers.
In terms of performance, the Perodua Bezza has a 1.3-liter four-cylinder Dual VVT-i engine, borrowed from Toyota, that gives out 93 bhp and 121 Nm of torque. It has a fuel consumption of 21km/l. Other features of the Bezza include keyless entry, push-button start, adjustable rear headrests, and front parking sensors.
It comes with a 5-year/100,000km warranty (whichever comes first). For the first 5 times of engine maintenance service, it comes with free parts and labor charges.
#10: Perodua Myvi (S$64,800-S$69,800)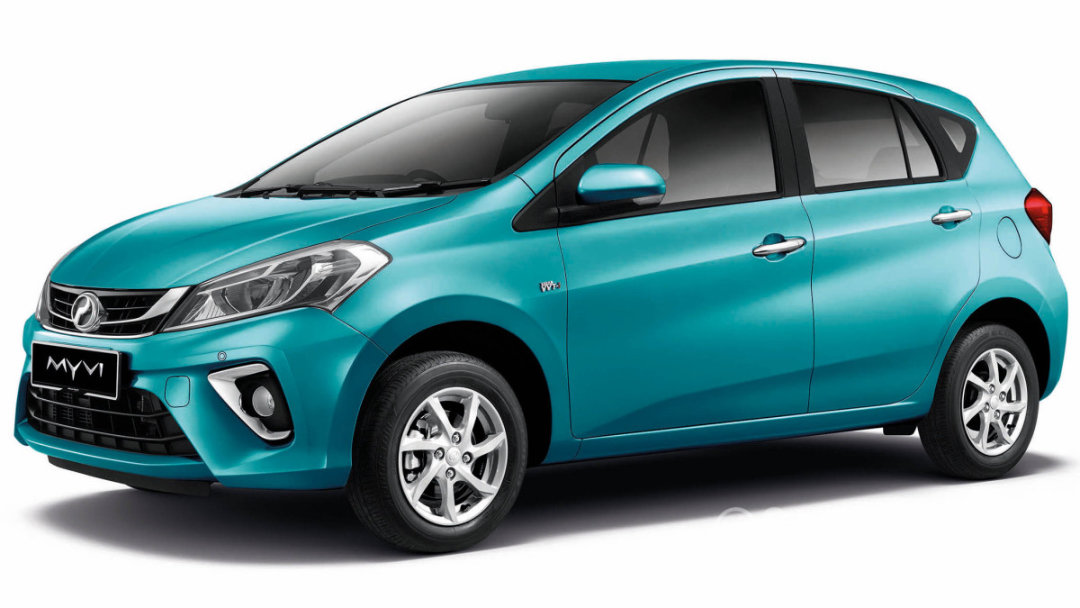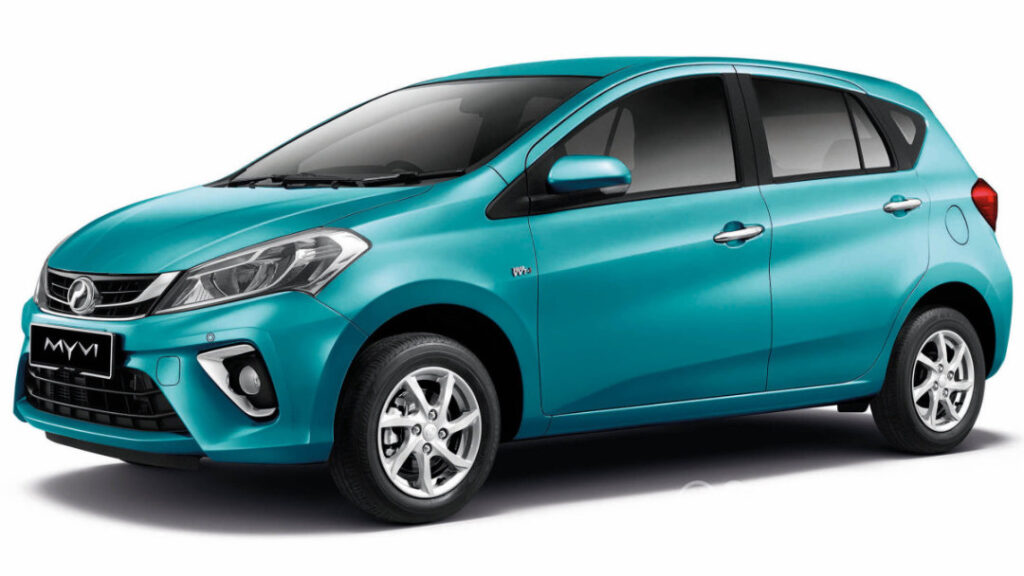 Source: Website
Reputed as Malaysia's top-selling hatchback due to its affordability, low maintenance, and reliability, the Perodua Myvi has a perky and adorable built that is hard to find. It is available in 2 variants, the 1.3 X and 1.5 H, both of these with automatic transmission.
The Perodua Myvi engine pushes out a horsepower just above 100 bhp and torque not exceeding 140Nm. Its interior is rather spacious with plenty of legroom in the front and back seats. With fuel consumption of 20.1km/l (17km/l for 1.3 X), you will be able to save on fuel costs. Adding all these factors together, this gives drivers and passengers an easy and comfortable ride.
And we are not done yet…
If you don't mind spending a little more, we took the initiative to put together 4 more cars that are popular choices among prospective car owners. Scroll down to find out more.
Bonus #1: Toyota Vios (S$82,988-S$88,988)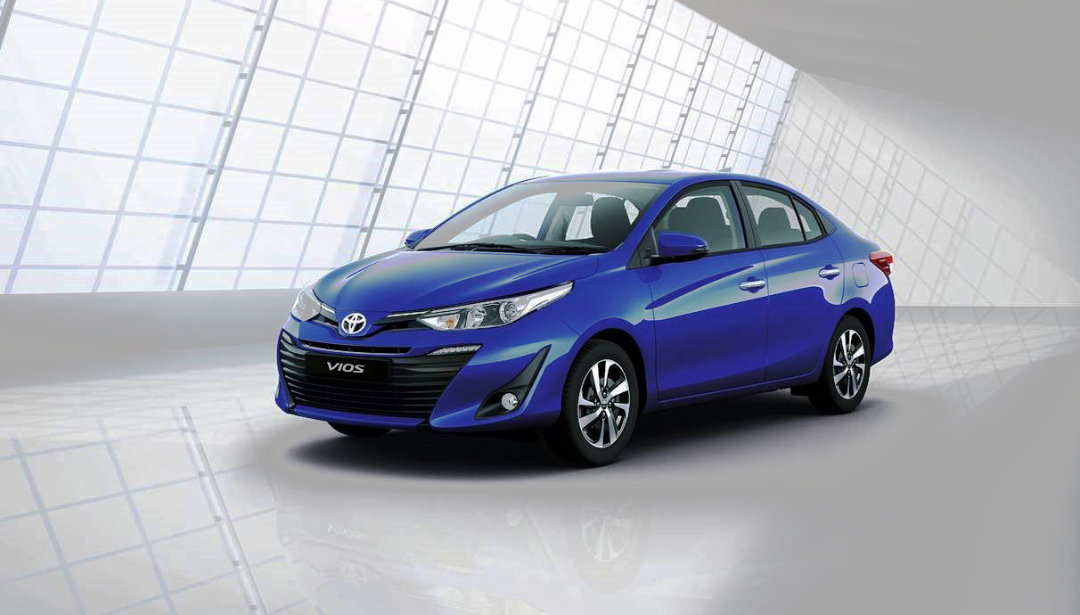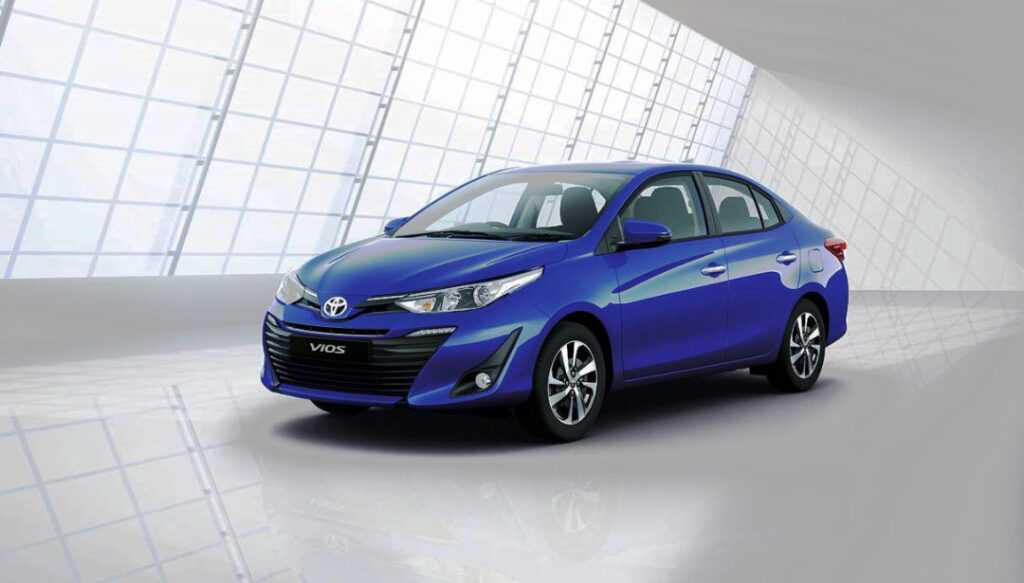 Source: Website
Toyota Vios will probably bring back memories to those who had to learn driving at the Comfort Driving Centre in Ubi. With the release of the third-generation model, the Vios is given a fresh new look from the inside out.
Its exterior is now longer and wider, as compared to the previous models. Its interior is also more spacious, modern and refined which can easily fit 3 average-size passengers in the rear. Passengers can look forward to a quiet ride with silencers fitted throughout the car, mitigating noises coming from outside of the car.
With its 1.5-liter CVVT engine, it has the capability to produce 106 bhp and 140 Nm of torque. It has a fuel consumption of 17.2km/l. It offers a 5-year warranty in addition to a year of servicing (1K, 5K, 10K and 20K).
Do feel free to view this video for an in-depth review of the Toyota Vios.
Bonus #2: Honda Shuttle (S$87,000-S$90,000)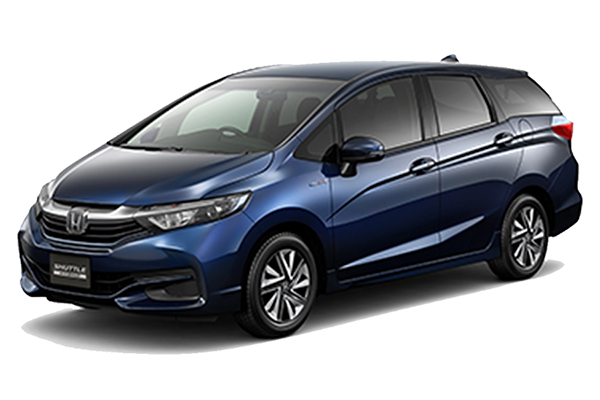 Source: The Car Regency
Being one of Singapore's popular parallel import models, the Honda Shuttle is a value for money family car. In terms of its exterior design, the Shuttle looks sleek for a station wagon. The spaciousness of the interior allows for legroom and headspace in the front and rear. Rear seats are foldable as well so there is more than enough boot space for storage, making it ideal for family shopping and outings.
The Honda Shuttle, with its 1.5-liter i-VTEC engine, produces a powerful 130 bhp and 155Nm. It is also eco-friendly with fuel consumption of 22km/l. Other features include keyless entry, push start on/off and the engine cut on/off.
The Honda Shuttle is indeed one of the cheapest 7-seaters more than one can bargain for.
Click here for its specification.
Bonus #3: Kia Cerato (S$81,999-S$86,999)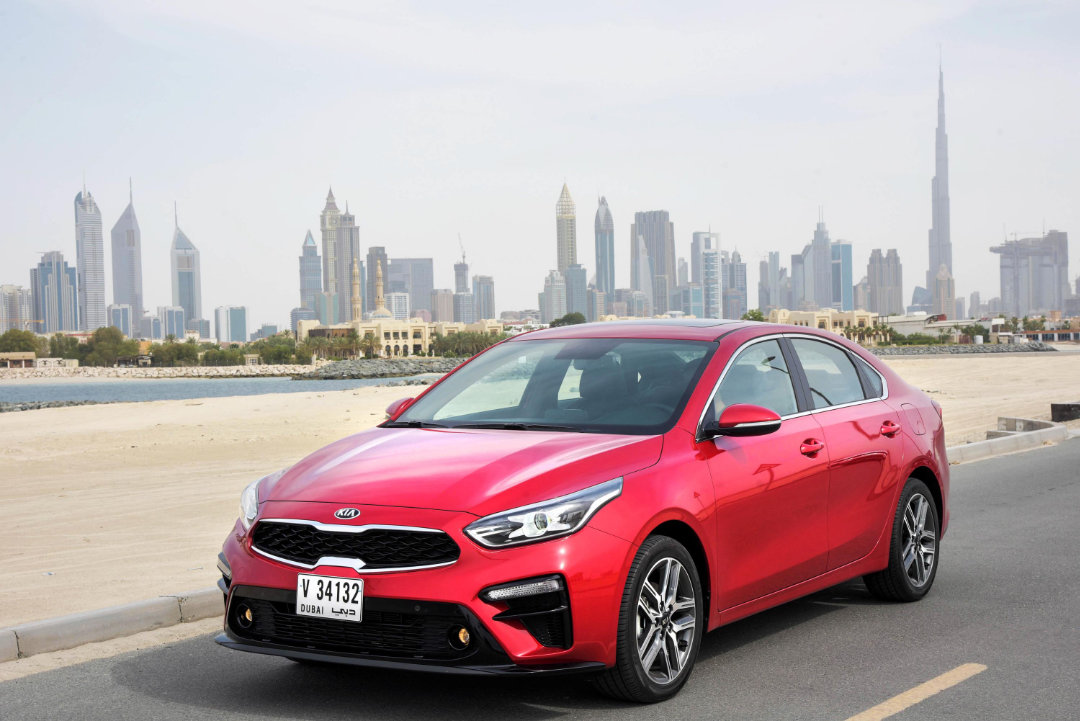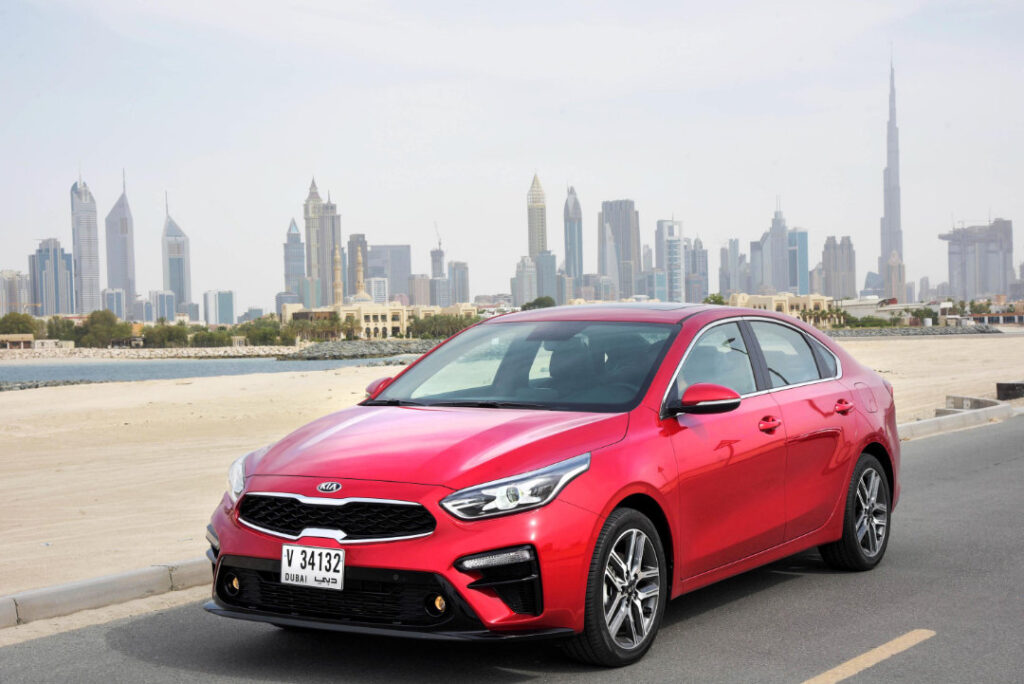 Source: Website
If you are looking for practicality, affordability and all-rounded usability in a compact sedan, the Kia Cerato may be something that you are looking for.
The Cerato's exterior design has an eye-catching look with its tiger-nose grille in the front. The interior could probably be Cerato's trump card. Its spacious interior allows for greater legroom for passengers sitting in the rear. There is also an added function of an electric sunroof for those yearning for fresh air. Its large 502-liter boot is ideal for a handful of grocery buys.
Its 1.6-liter engine coupled with a 6-speed automatic gearbox produces 126 bhp and 155 Nm of torque. It has a fuel consumption of 15.1km/l. Purchasing the Kia Cerato comes with a 10-year engine warranty, 5-year unlimited mileage warranty, and a 10-year lithium battery warranty.
Didn't catch that? View this video for a better understanding of the Kia Cerato.
Bonus #4: Nissan Sylphy Lite/Premium (S$87,300-S$89,300)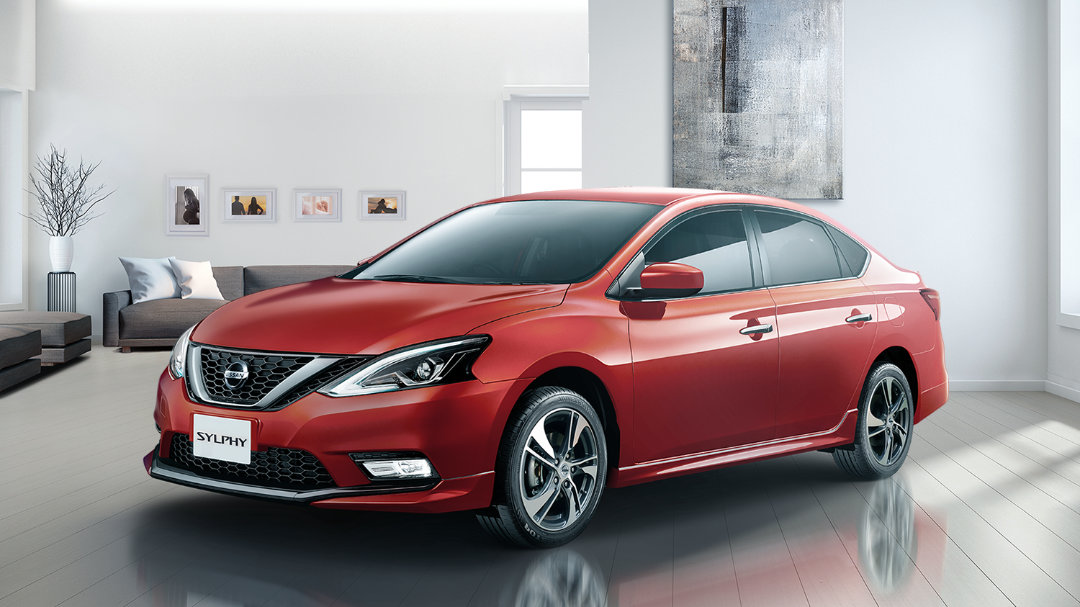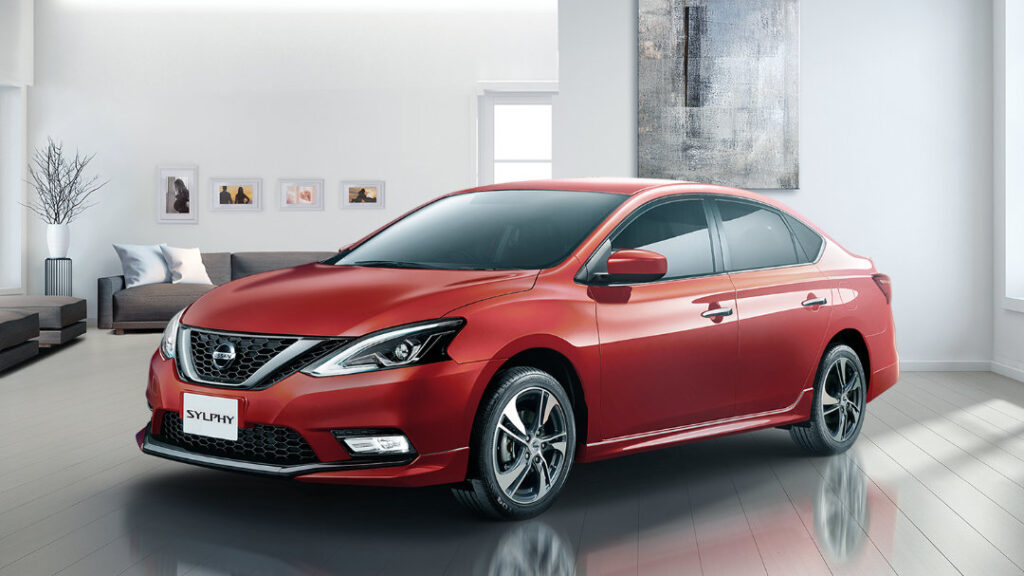 Source: Website
Upholding its ethos of producing a tradition sedan, the Nissan Sylphy is made for a stress-free driving experience. The exterior has been facelifted with Nissan's signature V-motion grille.
Passengers can be assured of a comfortable ride with its spacious interior, having ample legroom in the rear seats. The steering is light enough to allow for an easy drive and parking. Its relatively high seating position in the driver gives clearer visibility for drivers. Its large-sized 510-liter boot also accommodates to increased storage space.
The Sylphy's 1.6 Twin C-VTC engine pumps out 114 bhp and 154 Nm of torque. It has a fuel consumption of 16.1km/l. With this purchase, it offers a 3 + 2-year unlimited mileage warranty and 3 free servicing at 1000km, 5000km and 10,000km.
Here's a video for a more in-depth review of the Nissan Sylphy.
Conclusion
So with that, these are the list of brand-new cars you can put into consideration when it comes to buying cars. Did we miss anything? Do feel free to let us know if we did at . Meanwhile, do check the list of new parallel import cars we offer.
If you are looking to purchase a car but lack the necessary finances to pay upfront or unable to take up car loan packages due to poor credit rating, fret not! Here in Car Regency, we offer various car financing solutions that will help you fulfill your dream of owning a car.  For more enquiries, you can contact us here.
*Car price updated as of September 2019